Cleanroom Polyethylene Shower Caps
Products & Secure Online Ordering
Contact PLX Industries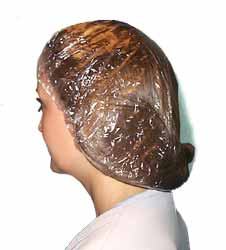 Lightweight yet durable, polyethylene is ideal for food manufacturing, food handling, light industrial, and similar industries where splash protection is necessary. This thin, polymer material is an economical way to keep clothing clean and protected from water based liquids and certain chemicals. Complies with FDA guidlines for food handling. Polyethylene is inherently anti-static with a maximum static decay of 0.5 seconds.
Cleanroom Shower Caps Data Sheets [PDF]
Color: Variety
Packaging: 1,080 caps per case
Applications: Food handling, pharmaceutical, food preparation, laboratory, medical, dental, industrial, general light splash protection.
Products & Secure Online Ordering
Contact PLX Industries